TD&H Accepts ACEC Award for River Crossings Project
TD&H is proud and honored to accept the ACEC Water Resources Honor Award for our work on the Missouri and Sun River Water Main Crossings project.
The $5.5 million horizontal directional drilling project piqued public curiosity for the past year, and we are eager to share the details of this project where we partnered with AE2S and Brierley Associates. TD&H was the professional consultant responsible for the planning and design of this considerably complex project. We developed construction plans and specifications for new water main crossings under the Missouri and Sun Rivers.
Great Falls relies on 4 river crossings to maintain pressure and flow in the distribution system west and north of the Missouri River. The Missouri River crossing is ¼ mile upstream of the City's Water Treatment Plant intake and both crossings are within one mile upstream from Broadwater Bay, one of the most frequented boat ramps in Montana. TD&H considered these obstacles, as well as several other unique project conditions, during the planning and design phases.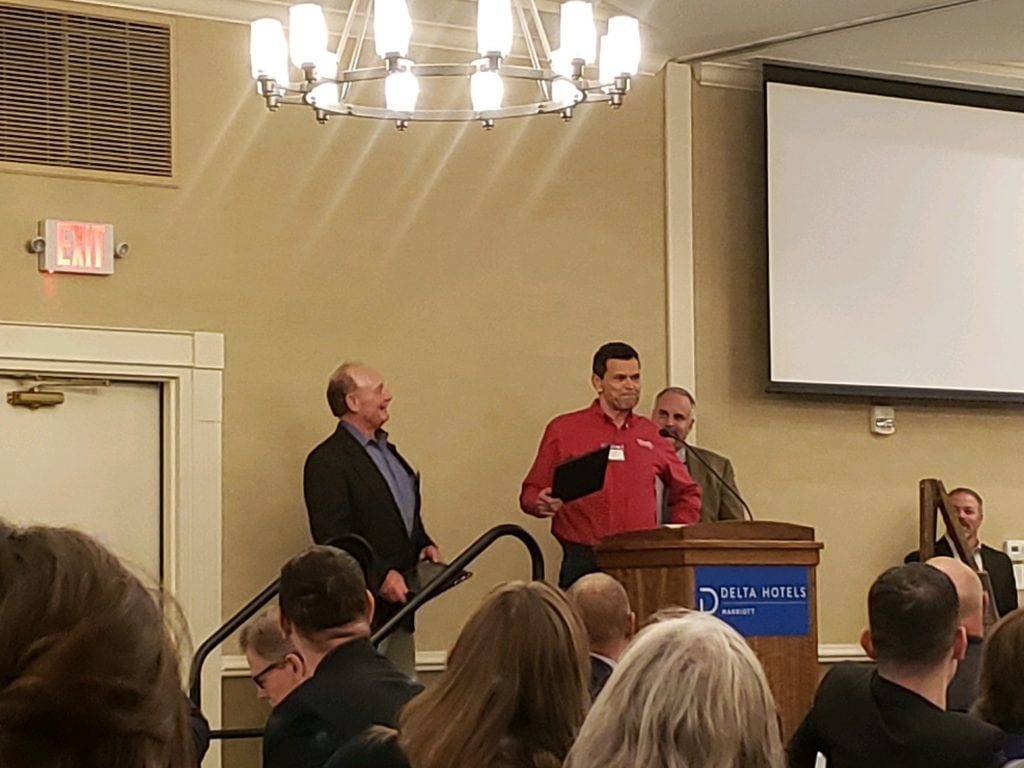 Recognition by engineering professionals as the highest ranked water resource project three of the last four years, two of which received the Grand Prize Award for all engineering disciplines, reinforces our commitment to a progressive and innovative design philosophy.
TD&H would like to give special thanks to the City of Great Falls for their trust and support as we navigated one complexity after another. We would like to recognize Sletten Construction for providing the river access strategy and implementation associated with soil drilling and sampling, HDD Construction for successfully drilling and installing the new water main crossings, and United Materials for installing water main extensions to the existing distribution system.
We look forward to the opportunity to partner with you.