The Great Falls office had a super fun employee party that included a catered meal, trivia, and a raffle.
Please join us in congratulating Jarrod Hayes (Great Falls office) for passing his Oregon PLS exam. Way to go Jarrod!
TD&H Engineering has an excellent opportunity for a full-time Landscape Architect Designer. Work can be based out of one of our Montana office locations including, Great Falls, Helena, Bozeman or Kalispell. Remote work from Montana, Idaho or Washington may be available for the right candidate. The position offers a great variety of work and the…
TD&H was awarded a second  timber bridge bundle project in Fall 2021 to provide preliminary design (Phase 1) services for the replacement of 12 bridges on US Highway 12 northwest of Forsyth. Our team is providing these services for MDT in preparation of a Design-Build solicitation, including survey (control, engineering, cadastral, utility, hydraulic); geotechnical; environmental;…
Please join us in congratulating Joe Bushong, Kalispell office, for passing his PE exam! Way to go Joe!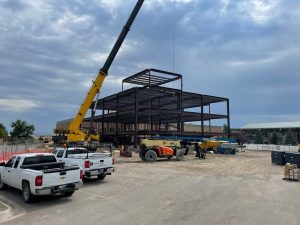 TD&H performed structural engineering and landscape architecture services on a large expansion of the hospital at Great Falls Clinic. The expansion consisted of a 3-story addition to the north side of the existing hospital. The new facilities include critical care units, operation and post-operation rooms, and office space for doctors, nurses, and support staff. A…
Leah Dovlatabadi, the Twin Falls office Cad Designer hosted the office at her home and her husband bbq'd steaks while also assisting with bartending duties. Wonderful food and visits were had by all!
The Twin Falls office is sponsoring one family this year and joins the Lewiston office in finding the opportunity to help out very rewarding and a great way to spread Christmas joy.
Media Office celebrates the Christmas Season with a competitive game of bowling. Not pictured are significant others who lent their hand to rack up points as they knocked down pins. All in all it was a fun night with dinner afterwards and a White Elephant gift exchange. Congratulations to the winning team of Andrew, Jaxon,…